Hue city was Vietnam's capital of a reunified Vietnam under the rule of 13 Nguyen kings from 1802 to 1945
During this period, many architectural works of great value were built. The north bank of the Perfume River is home to the citadel, the royal city and the forbidden purple city of Hue.
The new capital was designed in harmony with Eastern and Western philosophy and respecting Vietnamese geomancy and the surrounding landscapes like Ngu Binh Mountain, the Perfume River, and Gia Vien and Boc Thanh islets.
The citadel is built on the banks of the Perfume River and surrounded by wide moats that delimit a square with a perimeter of more than 10 km and walls 6 meters high. The citadel is accessible by ten fortified gates, each with a bridge.
Its imperial relic site was listed as a World Cultural Heritage by UNESCO in 1993.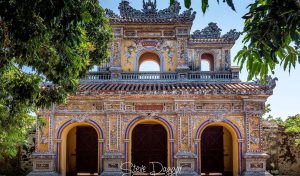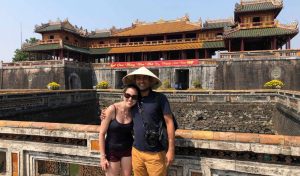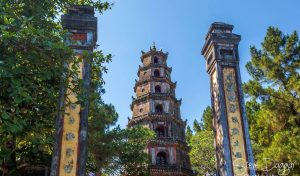 – Pick you up at your hotel lobby in Hoi An or Da Nang city at 7.30am,heading our way to Hue via the majestic Hai Van pass "A DESERTED RIBBON OF PERFECTION ONE OF THE BEST COAST ROADS IN THE WORLD" -JEREMY CLARKSON – BBC'S TOP GEAR PRESENTER.
At the highest point we stopped to admire the view and check out what's left of the Hai Van gate, an old fortified rampart and gateway built in 1826, as well as old war bunkers.
– Drive through the beauty of Lang Co bay and Lap An lagoon right next to the pass,loads of photo opotunities are waiting for you ….
– Arrived to Hue,we visit The Citadel Complex set up by Nguyen Dynasty, is now one amongst the relics of the Hue ancient Capital – the World Cultural Heritage, capturing much of tourists' attention. It is a huge complex covering an area of 520ha and comprising three circles of ramparts, Kinh Thanh Hue (Hue Capital Citadel), Hoang Thanh (Royal Citadel) and Tu Cam Thanh (Forbidden Citadel), the most magnificent protective construction built in modern times.
It took thousands of workers and the huge undertaking commenced in 1803, during Gia Long's reign, and was completed in 1832 by his successor Minh Mang. The design of the facade followed the natural terrain of the Huong River's north bank.

Each wall of the Citadel contained entry gates with watch towers, bastions with canons and ammunition depots. The Citadel was defended by a moat system surrounding the wall and the man-made canals and rivers not only provided water defences but also water transportation
– Leaving the heart of this city,we are visiting Thien Mu (Fairy lady) pagoda,The oldest pagoda in Hue whose establishment is associated with the early actions of the first Nguyen Lord in Dang Trong (South Vietnam). This legend relates how, when Nguyen Hoang was sent to Thuan Hoa (now Central Vietnam) to rule this area, he himself made a survey of the terrain to choose a site for settling down.
As he rode his horse upstream along the Huong River side he saw a small hillock beside the river, whose terrain looked like a dragon turning its head back. This hill was called Ha Khe.
The local people told a story that every night an old lady in a red blouse and green trousers appeared here saying that a true Lord would come to this place and build a pagoda for the prosperity of the country. Thus this place became known as Thien Mu Son (Heavenly Lady Mountain
– Lunch with unique tastes of Hue (our choice) or elsewhere (your choice)
– Next stop : Khai Dinh mausoleum. Emperor Khai Dinh (1885-1925) ruled the country for 9 years from 1916 to 1925. His tomb, however, was built within 11 years, from 1920 to 1931, much longer than his reign.  Khai Dinh tomb has been classified as a work of "neo – classicism" in Vietnam's history of fine arts and really a place where "mourning smile".
– After completing the historical discoveries, we return to the rhythm of everyday life – visit Dong Ba market. is the oldest market in Hue – a place that has an importance in the everyday life of Hue people and one of the best shopping sites in the city.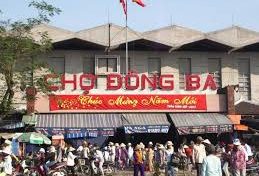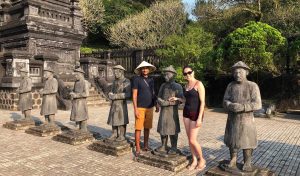 But Why Dong Ba market is worth your time? Little did you know that the world-renowned chef, author and TV star Anthony Bourdain once had lost his way here because he couldn't resist the delicious dishes of Hue cuisine.
Visitors coming to Dong Ba to gain insights into the life of local people – how people purchase, what do they eat every day and what are the hot stuff to buy at the moment. Here is the where you can witness most clearly the Vietnamese spirit – crowded, pushy and busy.
– The end of our journey to his wonderful city has come,we return to your
hotel in Hoi An or Da Nang city via Hai Van tunnel,a quicker route.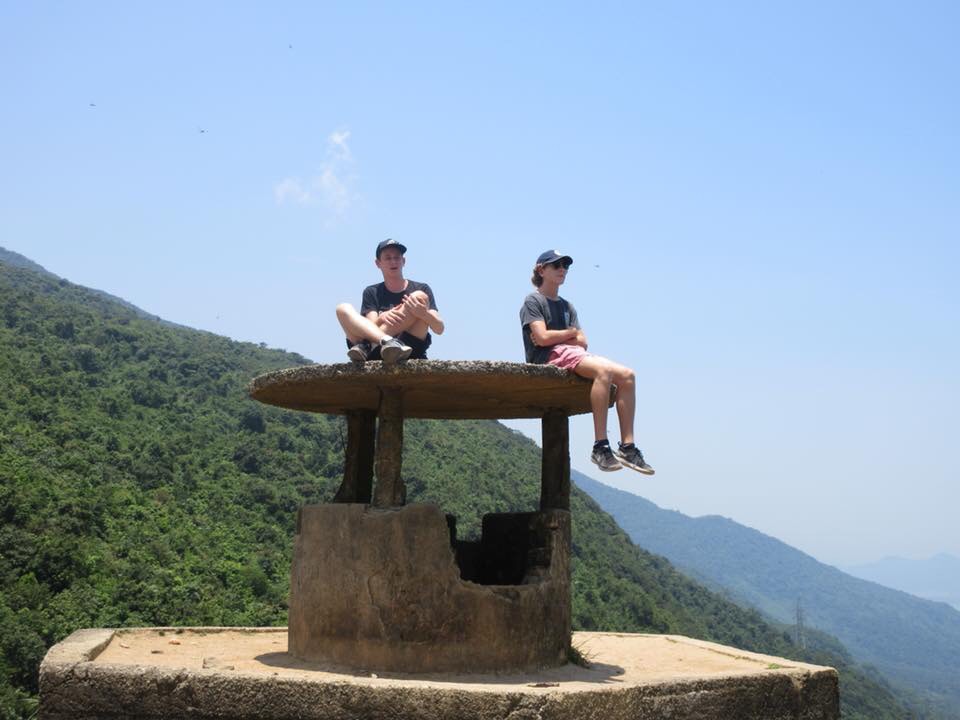 * Tour includes :
10+ hours private guided tour in English (for other languages pls ask)
Modern Air-conditioned vehicle with professional driver
Bottled waters
Moist tissues
All entrance fees
* Tour excludes :
Any meals taken during the tour (Or we can arrange as Inclusion up on your request)
Tips/Gratuities to your private guide
Personal expenses
* To Book Tour:
Pls fill the booking form.
Our team leader will check availability and respond to you with proposal and cost
Finalize our agreement and your booking is confirmed